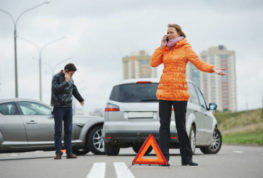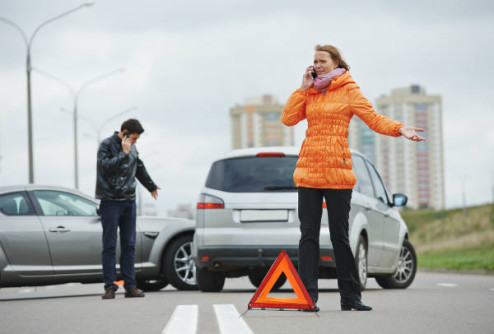 We suggest Texans tap the brakes on any celebrations over how the coronavirus lockdown has reduced traffic accidents and fatalities.
It stands to reason that, with fewer drivers on the road since coronavirus stay-at-home orders began in March, there should be fewer car accidents. Sure enough, a widely quoted traffic accident study from California says that both collisions and fatal accidents have fallen by approximately half since coronavirus lockdowns began.
But, as
experienced traffic accident lawyers
, we can tell you that simply counting car accidents doesn't tell the whole story. A broader look at
car accidents during the coronavirus pandemic by StreetsBlog
concludes that, "The number of car crashes is indeed plummeting due to lower traffic volumes on American roads, but the rate of car crashes is actually up in many cities — as are the injury and fatality rates for both drivers and vulnerable users."
The StreetsBlog report about COVID-19-related motor vehicle accident rates found that statistics available in Austin point to a rise in traffic injuries despite fewer collisions. It says that in March 2019, there were 450 accidents that injured 99 people, including one pedestrian. In March 2020, there were only 381 accidents, but they caused 111 injuries — and three of them were to pedestrians.
That report says that year-to-year comparisons show that more motorists died in accidents from March to April in New York despite fewer cars on the road, and there have been fewer car accidents in Massachusetts but the fatality rate for those car crashes is actually on the rise.
Speed Kills More in Coronavirus Car Accidents
StreetsBlog and other sources say that collisions have been more deadly despite fewer cars on the road during the COVID-19 lockdown because drivers have been more reckless. In particular, empty stretches of road have encouraged drivers to speed. Another report suggests that drivers think empty lanes beside them make it safer to drive while distracted by their phones.
"Despite there being far fewer vehicles on the road due to COVID-19 stay-at-home orders, state highway safety officials across the country are seeing a severe spike in speeding," the Governors Highway Safety Association (GHSA) reported in mid-April. "Many states have reported alarming speed increases, with some noting a significant surge in vehicles clocked at 100 mph or more."
A Washington Post report based on interviews with law enforcement officials and traffic experts across the country says reckless driving has increased dramatically since March, leading to a disproportionate number of speed-related crashes and fatalities. "Reports of drag racing, drivers chasing land-speed records, and more speed-related crashes began setting off alarm bells for police agencies across the country almost immediately after states began their coronavirus lockdowns in mid-March and traffic volumes fell dramatically," the Post says.
Traffic nationwide is down about 40% compared with pre-pandemic volumes, according to the Post, citing transportation-data firm Inrix. In some of the most congested areas of the country, average speeds have increased by as much as 250%.
While higher average speeds are no surprise where traffic congestion has disappeared, officials say what is troubling is people driving in excess of 80 mph on highways and on neighborhood streets shared with bicyclists and pedestrians.
A study released May 7 by the data analytics company Zendrive found that from March 16 to April 19, speeding was up 27%, hard braking was up 25% and cell phone use among drivers was up 38% compared to the five weeks prior to the nation's first stay-in-place order.
The Zendrive report says data showed a dramatic increase in speeding as people rushed to prepare and stockpile ahead of the implementation of shelter-in-place policies. "While speeding spiked in the week of March 23, phone use and hard braking steadily increased throughout the following weeks. Zendrive said that with the decline in traffic, some drivers saw empty highways as an open invitation to speed while distracted by their phones.
The use of phones behind the wheel has increased because people are anxious about staying up to date with coronavirus news, Zendrive says.
However, El Paso and Austin topped Zendrive's list of the top five cities with the least speeding, with a 72% decrease in El Paso and a 52% decrease in Austin after lockdown. The data also show a 23% decrease in phone usage in Fort Worth in the days following the lockdown, to lead that top five list.
In a broader look at driving habits during bad times, the National Safety Council (NSC) says the number of deaths and the mileage-based death rate tend to decline during recessions. "The large drop in the number of deaths is partially a result of fewer people driving during lean economic times," the NSC says. "The number of deaths tends to increase following the end of recessionary periods."
The National Bureau of Economic Research (NBER), which officially declares recessions, defines a recession as a significant decline in economic activity spread across the economy and lasting more than a few months, normally visible in declines in gross domestic product, income, employment, industrial production and wholesale-retail sales.
Some People Have to Drive and Will Cause Accidents During COVID-19 Lockdown
Even during a pandemic lockdown, people have to drive to pick up the essentials, such as groceries and medicines. Many people are considered "essential workers" and have to drive to go to work.
Fewer drivers on Texas roads would truly mean fewer car accidents and fewer motor vehicle fatalities if drivers were not speeding or driving while distracted or engaging in other negligent and reckless driving habits.
Because unsafe drivers are always on the road, the car accident attorneys of Herrman & Herrman of Corpus Christi remain open and available to assist you if you have been injured or lost a loved one due to another driver's negligence or recklessness. A Corpus Christi car accident lawyer at Herrman & Herrman is ready to help you when you need help most, starting with a free, no-obligation legal consultation. Phone us at (361) 882-4357 or contact us online 24/7, including nights, weekends, and holidays.