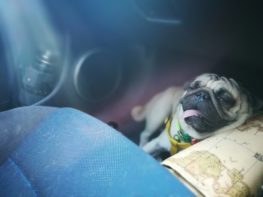 As the weather begins to warm and the summer approaches one of the real dangers of the summer has come upon us. People mistakenly leaving their loved ones, whether human or furry, unattended in hot cars. In South Texas, we are already experiencing 100 plus degree days so we can only expect it to get hotter.  Whether a child is left in a car by accident or intentionally it only takes a matter of minutes for them to overheat. On 70-degree day temperatures inside of a car can reach over 100 degrees so it is ridiculous to consider how hot the inside of your car can reach in triple-digit weather. Your vehicle essentially becomes an oven. These extreme temperatures will cause a kid to quickly overheat leading to heatstroke, dehydration, seizure, and/or even worse death.
Small Children
Small children are sometimes forgotten because they are in rear-facing car seats, miscommunication, or distraction on behalf of the adult. Overheating on the part of an infant or toddler can happen in a matter of minutes. But an even worse situation is when a child is left in the car while an adult goes running a quick errand. Even with the windows rolled down the temperature inside a vehicle can and will immediately spike. Anything can happen to cause a delay but even if the errand is an in and out trip it only takes a few minutes to cause irreversible harm. In Corpus Christi, it is unlawful to leave a child in a motor vehicle. The city ordinance  reads as follows:
Sec. 53-10. – Leaving children in motor vehicles.

It is unlawful for a person to knowingly, intentionally, or with criminal negligence, leave a child in a motor vehicle for longer than five (5) minutes if the child is:

(1) Younger than seven (7) years of age, and

(2) Not attended by an individual who is fourteen (14) years of age or older.

The terms knowingly, intentionally, and criminal negligence as used in this section shall have the same meaning as set out in the definitions of these terms in the Texas Penal Code.
Dogs
Just like small humans overheat and cannot withstand the extreme temperatures inside a closed vehicle neither can our furry friends. Unfortunately, the only way dogs can cool themselves is through panting. In a matter of minutes, a dog can suffer from heatstroke. Heatstroke symptoms include restlessness, excessive thirst, thick saliva, heavy panting, lethargy, lack of appetite, dark tongue, rapid heartbeat, fever, vomiting, bloody diarrhea, and lack of coordination. If you notice that a dog is exhibiting these symptoms immediately move them to an air-conditioned space. One can also spray the dog with cool (not ice cold) water. It is also not a bad idea to take the animal to the vet.
During the dog days of summer, a travesty can be avoided by simply checking your vehicle car when exiting. Remember to remove children and animals before emptying groceries or any purchases. It is also not a bad idea to leave a note or purchase a mirror that faces the child for the headrest to quickly check their car seats to see if a child has been left in the car.
About Herrman & Herrman P.L.L.C: Personal Injury Law Firm
We serve all of South Texas, with offices in Corpus Christi, San Antonio, McAllen, and Brownsville. With over 100 years of combined experience, our attorneys have successfully resolved over 20,000 cases. These cases involve car, truck, and motorcycle accidents. Other cases handled often involve injuries caused by faulty products, slip and falls, and workplace accidents. If you or a loved one is ever injured by someone's negligence be sure to contact us at 361-882-4357. You can also contact us via our website at   htps://www.herrmanandherrman.com/contact-us/ for your free consultation.