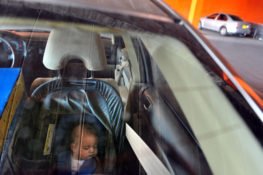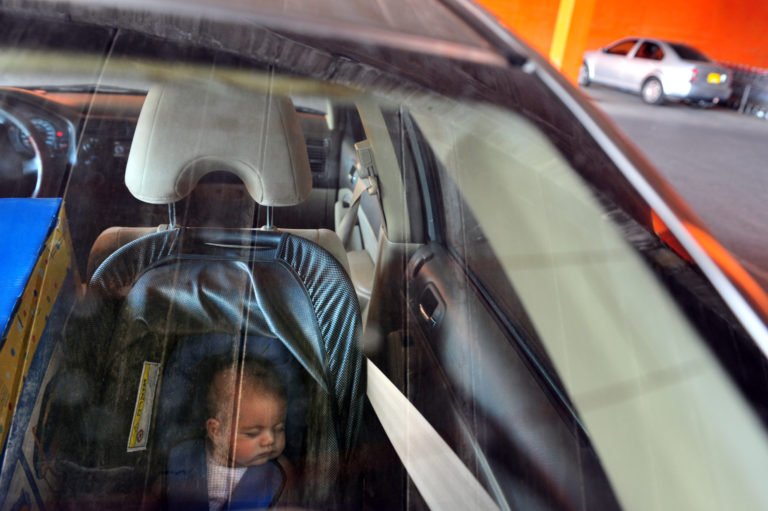 McAllen police rescued a one-year-old child locked in a car Tuesday afternoon. The incident happened at 4:20 p.m. with temperatures outside reaching into the upper 90s; inside the vehicle, the temperature was well in the triple digits. Police arrived on scene and saw the baby in a car seat, her face red and sweating. Officers quickly broke the window and were able to rescue the child. She appeared to be dehydrated and was rushed to a nearby hospital. Investigators later arrested Angel Horacio Lira who was believed to be the person that left the baby in the car. He is being charged with abandoning or endangering a child. There is currently no word on how long the child was left in the car.
So far this year, there has been a total of 5 heatstroke deaths of children who were locked in a car. Clinically speaking, a heatstroke is defined as when a person's temperature exceeds 104 degrees F and their thermoregulatory system is overwhelmed. After the core of a body reaches 107 degrees F, cells are damaged and internal organs begin to shut down which can rapidly lead to death. The total number of deaths of children left in cars between 1998-present is 705. Children that have died from these situations have ranged in age from 5 days to 14 years. Children who were 2 years of age or under account for more than half of the deaths. An examination of media reports about the 700 child vehicular heatstroke deaths shows the following circumstances:
54% – "forgotten" by caregiver (376 Children)
28% – playing in unattended vehicle (198)
17% – intentionally left in vehicle by adult (120)
1% – circumstances unknown (6)
Legal
There are "Unattended Child Laws" in 20 states that have language specific enough to address leaving a child unattended in a car, Texas being one of them. Below is a map of states with Unattended Child Laws.
Some states, 10 to be exact, have what is called "Good Samaritan Laws" with specific language that protects persons who see a child in a car and take action to render assistance. These states are: Florida, Indiana, Kentucky, Missouri, Ohio, Oklahoma, Tennessee, Vermont, Virginia, and Wisconsin.
Vehicle Heating Dynamics
The atmosphere and the windows of a car are relatively "transparent" to the sun's shortwave radiation (yellow in figure below) and are warmed little. However, this shortwave energy does heat objects that it strikes. For example, a dark dashboard, steering wheel or seat are often between the temperatures of 180 to over 200 degrees F. These objects heat the adjacent air by conduction and give off longwave radiation which is very efficient at warming the air that is stuck inside a car.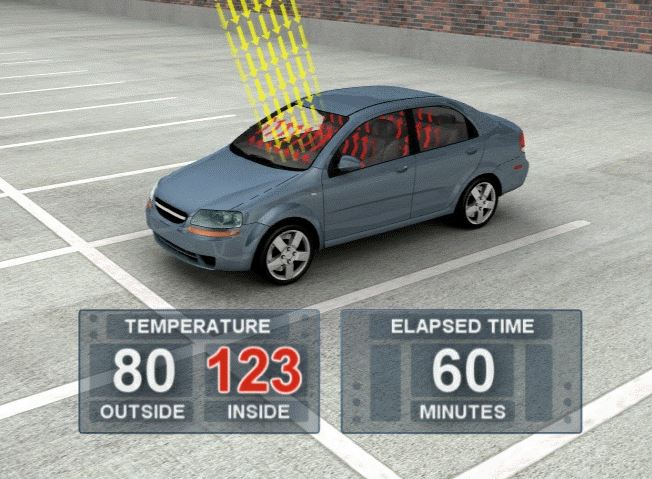 Child Heatstroke Prevention/Safety Tips
Provided by KidsAndCars.org, here are some tips to help parents and caregivers prevent heat stroke tragedies:
Never leave children alone in or around cars; not even for a minute.
"Look Before You Lock" – Get in the habit of always opening the back door to check the back seat before leaving your vehicle. Make sure no one has been left behind.
Create a reminder to check the back seat. •

Put something you'll need like your cell phone, handbag, employee ID or briefcase, etc., in the back seat so that you have to open the back door to retrieve that item every time you park.
Keep a large stuffed animal in the child's car seat. When the child is placed in the car seat, put the stuffed animal in the front passenger seat. It's a visual reminder that the child is in the back seat.

Keep vehicles locked at all times, even in driveways or garages. Ask home visitors, child care providers and neighbors to do the same.
 Keep car keys and remote openers out of reach of children.
 If a child goes missing, immediately check the inside passenger compartments and trunks of all vehicles in the area very carefully, even if they are locked. A child may lock the car doors after entering a vehicle on their own, but may not be able to unlock them.
 If you see a child alone in a vehicle, get involved. Call 911 immediately. If the child seems hot or sick, get them out of the vehicle as quickly as possible.
 Be especially careful during busy times, schedule changes and periods of crisis or holidays. This is when many tragedies occur.
Use drive-thru services when available (restaurants, banks, pharmacies, dry cleaners, etc.) and pay for gas at the pump.