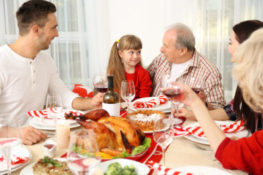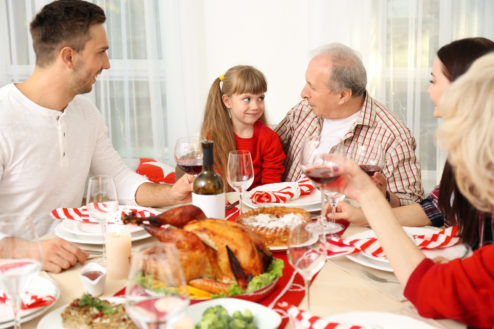 Millions of Americans will be traveling for Thanksgiving this week to enjoy those turkey dinners and quality time with family and friends. According to the AAA, an overwhelming majority will be traveling by car (90%). One of America's most favorite holiday is also one of the deadliest with a huge potential for auto crashes due to so many cars on the road. People tend to spend as much time as they can with family and as a result do not get enough sleep and tend to travel at night creating a recipe for disaster.
The Red Cross has put together a list of recommendations so that those who will travel during the holiday weekend can do so safely and arrive alive.
Make sure your vehicle is in good working order.
Check the tire pressure, windshield wiper fluid, and make sure you start off with a full tank of gas.
Wear a seatbelt and slow down if needed. Designate drivers who won't drink. Always better to be safe than sorry.
Get plenty of rest and stay alert!
Avoid distractions such as cell phones.
Rotate drivers and make frequent stops.
DO NOT tailgate!
If you do happen to encounter some car troubles, be sure to pull off to the side of the road as far as you can.
Thanksgiving weekend is the most traveled holiday period of the year, and DUI arrests are at their highest. "Black Wednesday" was coined for Thanksgiving Eve as it is one of the busiest nights of the year for bars, the NHTSA reports. Forbes magazine stated in an article that there are two main reasons for Thanksgiving being one of the deadliest holidays: Car crashes and coronary events.
In 2012, the NHTSA's Analysis Reporting System reported 764 crashes involving a fatality during Thanksgiving in 2012, that's not including the 50,000 non-fatal car accidents that occur that weekend too. The second reason is due to to the rise in heart attacks around the winter holidays. Dr. Robert Kloner and his colleagues wrote in a 1999 journal article that heart attacks that occurred during Thanksgiving "could be related to such behavioral changes around the holiday time because of increased food, salt, and alcohol consumption." With 33% more deaths in the winter than in the summer, that spike began around Thanksgiving.
Be safe this holiday weekend and remember to not rush and follow the steps provided above to have a wonderful and happy Thanksgiving.
If you have been injured in a car accident, call Herrman & Herrman to speak with an experienced attorney. Contact the office at 361-792-2358 to schedule a free consultation.