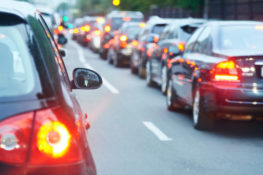 The accident rates in Corpus Christi, Texas are currently at an all-time high. Both motorists and pedestrians are at great risk on Corpus Christi roads. From 2016 to date over 26 pedestrian fatalities have been recorded in Corpus Christi. To help Texas residents remain cautious and avoid accident-prone roads and intersections, we put together this list that is filled with names of the most dangerous intersections and roads in Corpus Christi.
Airline Road & S Padre Island Drive (SPID)
Airline Road & SPID is a very busy access free road. On this road, motorists can drive at 50mph which is quite a decent speed limit however it is advisable for pedestrians to still be quite careful when walking or crossing the road.
Staples Street & Saratoga Boulevard
Among all the roads and intersections on this list, Staples street & Saratoga Boulevard is one of the most dangerous roads for pedestrians. Since 2016, 24 pedestrian crashes have been recorded on this road and during the crashes, two people died. Staples street's speed limit varies depending on the area however it starts from about 50mph.
Highway 286 & Crosstown Expressway
We all know how dangerous highways can be as most vehicles move on these roads at highspeed so pedestrians need to watch carefully while walking and drivers should also drive carefully to avoid having ghastly accidents.
State Highway 358
The speed limit on this freeway is way higher than a lot of others on this list. Drivers can go up to 65mph on State highway 358 thus meaning that pedestrians are at more risk on this road. If for any reason you must be around this area, ensure you remain watchful and cautious as this freeway has recorded about 15 pedestrian accidents and about 5 people have died from the accidents.
Interstate 37 & Shoreline Boulevard
When driving past Interstate 37 and Shoreline Boulevard, you might be captivated by its beautiful scenery. Because of its scenery, there are usually a lot of pedestrians and various cars trooping in and out of this intersection and due to the large influx of cars and people this boulevard is prone to accidents so it's best to stay alert while driving or walking along this intersection.
A few other dangerous Corpus Christ roads and intersections include SPID and Everhart Road, SPID and Rodd Field Road, SPID and Greenwood drive, SPID and Kostoryz Road, Leopard street, Staples street, and Holly road, Ayers Street and Cimarron and Saratoga boulevard.