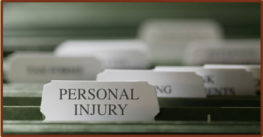 Camera drones are increasingly moving from the realm of hobbyists to professional use, including for law enforcement and accident investigations. There are a variety of ways that drone vehicles can be used as eyes in the sky to capture photos and video images that help answer questions of how and why something happened – whether a crime, traffic accident or injury.
Drones collect visual data that can be processed with the use of mapping software to create three-dimensional models or maps of the accident scene.
"Drones are fast becoming a go-to technology for accident reconstruction, used by law enforcement, insurance companies and lawyers trying to assess blame after a crash," says a June 2020 blog post at UAV Coach, a drone pilot training and education site.
Not all personal cases require a detailed accident reconstruction. But for certain complex cases, our attorneys at Herrman & Herrman in McAllen, Texas might work with accident reconstruction consultants who use camera drones to map a car accident scene, understand intersection traffic patterns, or to capture photographs or video of case evidence. A camera drone can greatly reduce the amount of time needed to map an accident scene.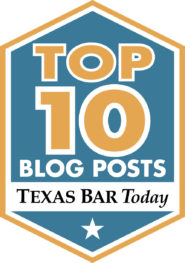 Texas Public Safety Officials Leaders in Use of Drones for Investigations
The Center for the Study of the Drone at Bard College in New York said in March 2020 that 1,578 state and local police, sheriff, fire, and emergency services agencies in the U.S. are believed to have acquired drones for investigative purposes.
Texas is second only to California in the number of public safety agencies report using drones in official work. More than 100 local police departments and public safety agencies in Texas have acquired drones for investigative purposes.
The McAllen Independent School District Police Department has adopted drone technology to keep school campuses safe. "The drones will be used for faster response times and be used for investigative purposes to hold aerial views of parking lots, reconstruct collisions, look for evidence/crime scenes, and assess structural damage to buildings after a natural disaster or arson and, most commonly, locate intruders in and around campuses," a report in The Monitor said.
The Texas Department of Public Safety (DPS) launched its drone program in February 2018, citing the use of unmanned aerial vehicles for crash reconstruction, crime scene photography, search and rescue, disaster support and other missions. The San Antonio News Express reported that DPS had spent about $70,000 to purchase 17 drones.
Reconstructing Accident Scenes with Drones
Using a drone to map an accident scene saves time and, because the data captured is digital, the process is more accurate.
"In older approaches for mapping accident scenes, investigators used pencils and tape measures, manually identifying skid marks and important parts of the scene to reconstruct the cause of an accident by marking Xs and Os on graph paper," the UAV Coach blog post says. "This kind of accident reconstruction could take anywhere from six to eight hours."
More recently, laser scanners have been used to speed up this manual approach. But investigators can accurately map an accident scene much more quickly— in just five to eight minutes — with a drone, Purdue University research explains.
Drones are programmed to use a grid-type path and record about 100 photos in two-second intervals. This data can then be processed with mapping software to create 3D models or orthomosaic maps of the scene. An orthomosaic map is a detailed photo representation of an area created out of many photos that have been put together and geometrically corrected so that it is as accurate as a map.
The head of the National Transportation Safety Board's UAS Program told Commercial UAV News that drones allow the agency to make very accurate and complete wreckage diagrams of aviation crash sites, which may include miles of debris. Drones also allow responders to quickly access, search and photograph otherwise forbidding terrain, such as mountains or swamps, or crash scenes that include hazardous materials spills.
The possibilities for what evidence might be captured by a drone's camera(s) are only limited by the ability of the drone operator.
A drone might be used to monitor the site of an accident to identify a recurring maintenance lapse that led to a fall outside a business or a workplace injury. Suppose that after a scaffolding collapse at one construction site, a drone watched the contractor erect scaffolding at another site and recorded its workers cutting corners to get the job done faster.
However, it is illegal in Texas to use a drone specifically for the purpose of surveillance. Texas Government Code Sec. 423 makes it a Class C Misdemeanor to record a person or privately owned property with the intent to spy on someone.
The law makes exceptions that allow using UAVs to photograph:
Public real property or a person on public property
With the consent of the individual who owns or lawfully occupies private real property
Real property or a person on real property that is within 25 miles of the U.S. border to ensure border security
At a height of no more than 8 feet off the ground in a public place if the image is captured without amplification
With the consent of the owner or legal resident of private property
For educational purposes
For mapping by satellite
If the image is captured for an electric or natural gas utility for maintenance, assessment, routing, and inspections
Pursuant to a valid search warrant
At hazardous material spills
For fire suppression
To rescue an individual
For oil pipeline safety and rig protection
For port security
By law enforcement for several reasons.
To legally operate a drone as a commercial pilot in the state of Texas for work purposes, the operator must obtain a Remote Pilot Certificate, which requires knowing the FAA's Part 107 Small UAS Rule (Part 107) and passing the FAA's Aeronautical Knowledge Test.