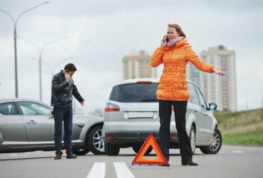 How would you respond if an accident happened and you knew that you were not at fault? That response could make all the difference in the world when it comes to dealing with insurance companies and possible legal consequences, so you need to be aware of the right steps to take to ensure that your rights are protected.
Vehicle Accidents Can Happen to Anyone

Automobile accidents are far more prevalent than most people might realize. Each year, there are more than 5 million vehicular crashes on the nation's highways and roads, with millions of injuries and thousands of fatalities. According to the National Highway Traffic Safety Administration (NHTSA), there were more than 2.3 million injuries suffered in automobile crashes in 2014, and more than 32,000 fatalities. In addition, the NHTSA has indicated that the agency believes another 10 million crashes each year are never reported.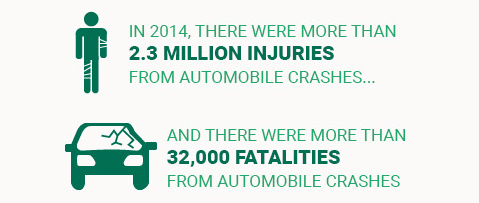 All of those accidents come at a cost, of course. The Centers for Disease Control and Prevention (CDC) estimates that these crashes cost the nation a total of more than $99 billion each year, $17 billion of which can be directly attributable to medical costs for the treatment of injuries. Few experts doubt those estimates. After all, Americans receive accident-related emergency room care at a pace of one injured person every ten seconds!

Who Pays for all This Damage?
Those facts are pretty clear. The trickier questions revolve around the issue of who actually pays for the property and bodily damage caused by these accidents. According to the NHTSA, the lion's share of those costs – roughly seventy-four percent – are paid by groups and individuals not involved in the actual accident. Of that amount, roughly half of the total national costs are paid by private insurance companies. Taxes at all levels of government account for another nine percent, while charities, hospitals, and other people in the area end up bearing a total of fourteen percent of the cost. Those involved in the crash only pay twenty-six percent of the costs involved.

Even so, that 26% still translates to more than $25 billion paid by auto accident victims each year. And if you're in an accident through no fault of your own, you certainly don't want to be found responsible for any portion of any damage amount. And make no mistake: statistics suggest that the average driver ends up filing about one collision claim every eighteen years. Unfortunately, if you don't properly protect yourself and your interests, you could end up being part of that statistical group.
Legal Action and Insurance Companies
"[Your claim] could be denied due to your own failure to properly manage the post-accident process"
In most reported automobile accidents, insurance companies invariably get involved at some point in the process. While many drivers simply assume that insurers will always be there to pick up the costs when something happens, that is simply not the case. It is important to remember that every insurance company is in business to make money. For years, many major insurers have done everything they can to reduce the amount they pay out to their policyholders, or simply deny claims altogether. While some denials for things like DUIs, missed payments, or multiple claims are perfectly legitimate, there are times when you could be denied due to your own failure to properly manage the post-accident process.
That could force you to take legal action – or might even expose you to action from the other driver in the collision. If you're like most people, chances are you would prefer to avoid several years of expensive litigation. Besides, even if you know you can prove your case in court, the odds are that it will never get to that point. At least 95% of all personal injury cases in the country end up being settled prior to trial, and often in amounts far less than you could receive from your insurer through the claims process.
Steps that Can Secure Your Interests
With all of those things in mind, it is clear that your best option is to properly handle your post-accident situation to maximize your ability to receive the insurance help that you will need. The following steps are all critically important for achieving that goal:

1. Call the police to the scene. This is not even up for debate. As soon as an accident occurs, contact the police so that they can send an officer to document the incident, record an official statement, and gather evidence that can help to determine who was at fault. If you fail to do this, you can pretty much forget about the other driver's insurer paying out on any claims.

2. Obtain the other driver's information, so that you can provide that to your insurer. Include relevant contact information, license and registration details, the make and model of the car, and insurer contact details.

3. Get photos right away. Take pictures of your car, the other car, and any environmental features that may have contributed to the accident.

4. Call your agent. Don't worry about higher premiums or similar concerns. Your first priority has to be ensuring that you are not found responsible for the accident. Let your agent do his or her job, and act as your advocate. At the same time, do not speak to the other driver's insurer. Instead, always redirect those calls to your agent.

5. As soon as you are aware of an injury, seek medical help and report that treatment to your insurer.

6. If your vehicle needs repairs, make sure that you have an acceptance of liability from the other driver's insurer before you take the car to the shop. Without that, you may end up with repair bills that will have to come out of your own pocket or be paid by your insurance company.
Finally, know your rights and be prepared to seek legal assistance to preserve them. While your own insurance agent is often the best advocate you can have in an accident where you are not at fault, there may also be times when an attorney is needed too. Never be afraid to contact a competent lawyer to seek advice when these types of incidents occur.