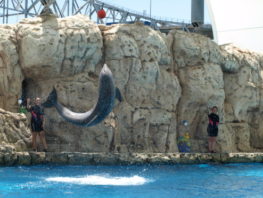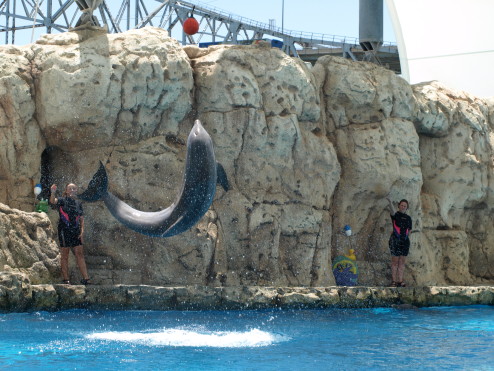 Now that winter break is over and students are back in school, many people have already begun to plan their spring break activities. Originally intended to give college students a chance to travel home to see family, catch up on schoolwork before finals arrived, or escape from the day-to-day stresses of college life, spring break has become quite a bit more. These days, spring break is synonymous with travel, beach time and parties.
If you are looking for something to do and somewhere to go this spring break, Corpus Christi is widely recognized as one of Texas' most popular spring break destinations. Our city has all sorts of activities geared to all age groups – including college-age students, high school students, and even families with younger children.
Spring Break Activities Ideal for College Students
Whether you are a student at The University of Texas at Austin, Rice University, Trinity University, Southwestern University, Texas A&M, Texas Tech, Baylor University or any other college in Texas, Corpus Christi is a premier spring break destination. If you plan on driving, many of you should be able to reach Corpus Christi in less than five hours. San Antonio is only two and a half hours away. Austin and Houston are about four hours, and students heading out from College Station can expect about a five-hour drive.
Due to the fact that part of the city of Corpus Christi can be found on nearby Padre Island, college students have their choice of beach-front locales on the Gulf coast, or closer in along Corpus Christi Bay. Many locales allow for surfing, boating, kiteboarding, or simply relaxing along a remote seashore. In fact, Corpus Christi has miles of nearby beaches, including Padre Island, Padre Island National Seashore, Mustang Island, Corpus Christi Beach, and North Beach.
There is no shortage of places for food and entertainment either, with more than 750 restaurants and 170 bars and clubs scattered throughout the city.
Above and beyond going to the beach, hitting the local bars and exploring Corpus Christi's epicurean delights, here are a few more spring break activities adventurous college students can enjoy:
Take an epicurean tour through some of the best restaurants Corpus Christi has to offer.
Get in a round of golf or a game of tennis.
Plan a party and huge bonfire at the beach for you and your friends.
Go scuba diving or parasailing.
Head over to the Corpus Christi Marina's Wednesday night sailboat regatta to watch the race. If you're feeling up to it, spectators are welcome to join in and even help crew the boats.
How High School Students Can Make the Most of Spring Break in Corpus Christi
High school students who live in or around the local area, or who are traveling here with family, can also make the most of spring break in Corpus Christi. Here are a few activities high school age students may enjoy: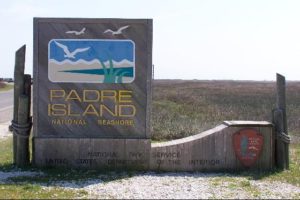 Head out to the beach. Corpus Christi has miles of coastline and a wide variety of beachfront destinations, including Padre Island, Padre Island National Seashore, Mustang Island, Corpus Christi Beach, and North Beach. You can go swimming, take surf lessons, test out your windsurfing skills, go kayaking, ride bikes, go sailing, learn how to scuba dive, or simply opt to soaking up some midday sun.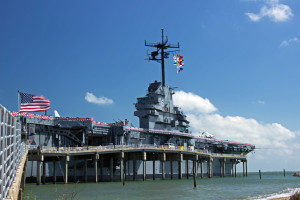 Visit the USS Lexington. "The Lex", as it is known by locals, is a retired World War II-era aircraft carrier that has been refurbished and opened up to the general public as a museum. The Lex features numerous exhibits of interest to folks of all ages. Visitors can view many different types of aircraft up close, and more daring types can try their hand at a flight simulator. Tours run daily between 9 a.m. and 5 p.m. Admission is $13.95 for adults and children over the age of 12. Schools and other groups can arrange overnight camping trips on the USS Lexington for groups of students.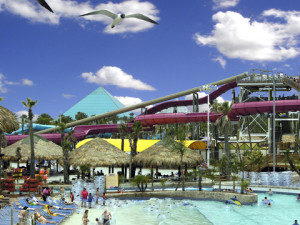 Plan a trip to the highly acclaimed Schlitterbahn Waterpark. With indoor and outdoor water slides, and a variety of other attractions, what's not to enjoy?
Activities Geared Towards Families with Younger Children
Families with younger children can also enjoy spring break in Corpus Christi as our city has numerous activities you are sure to enjoy.
The Texas State Aquarium is a fun place for families. To accommodate visitors, the aquarium usually stays open late during spring break. It also offers a "Saving Our Seas: Spring Break Camp" for children in Kindergarten through 5th The camp runs daily March 16-20 from 9 a.m. to 5:30 p.m. The cost per child is $225 for members and $250 for non-members.
Families can head out to Padre Island National Seashore (PINS) to do some camping, fishing, swimming, trying their hand at surfing, taking walks along the beach and more. Entry is $10 per vehicle and another $8 per campsite, for those wishing to stay the night.
How to Avoid Drunk Driving While Vacationing in Corpus Christi
While many fun memories can be made during spring break, visitors need to take certain precautions when vacationing in Corpus Christi. One of the most important is knowing how to avoid drunk driving. It is not uncommon for college students and others to go barhopping or attend numerous nightly parties while on spring break. If any of one of these individuals were to get behind the wheel while intoxicated, the end result could prove deadly.
If you are planning to consume alcohol while on vacation, designate a sober driver or call a taxi. Do not consume alcohol if you are under the legal drinking age. Texas has a zero tolerance law when it comes to underage individuals drinking and driving, so the consequences will be harsh. Even those individuals who do not plan on getting drunk while on spring break should arrange alternate transportation to get back to their hotels. Should you see another driver swerving or driving erratically, report the matter to local law enforcement and steer clear so you do not inadvertently become a drunk driving victim. If you do end up being involved in a drunk driving accident, speak with a personal injury attorney at Herrman & Herrman, P.L.L.C., about your legal rights.
About Herrman & Herrman P.L.L.C.
With over 100 years of combined experience among the legal team of Herrman & Herrman, P.L.L.C., our Texas personal injury attorneys have successfully resolved over 20,000 cases. When representing injured Texas residents, we fight for justice against wrongdoing and aggressively pursue the best resolution to complex personal injury claims.
If you or a loved one was injured, please contact us for a free initial consultation and case evaluation. Herrman & Herrman, P.L.L.C., is a locally based law firm focused on holding negligent individuals and companies accountable for their wrongdoing. We are not a personal injury mill that advertises nationwide. We provide individualized advocacy in attending to all aspects of claims that involve. Our firm has offices in the following locations: Corpus Christi, Corpus Christi South Side, Brownsville, McAllen, San Antonio, Houston, and Ft. Worth, TX.
We remain by our clients' side, handling all aspects of their claims and attending to all legal, medical and financial needs. That dedication is combined with experience, legal knowledge, and insight from a former insurance adjuster and several former insurance defense attorneys. Whether our clients are suffering from physical pain from an accident or the emotional grief of death, we treat clients with compassion. We put their mind at ease during difficult times by answering their questions concerning the length of their claim, medical bills, financial compensation and their overall need for a lawyer.
Sources: