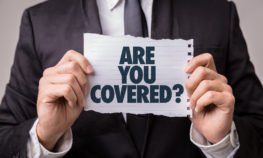 Texas resident drivers are required by law to have some form of vehicle insurance along with proof of that insurance within their car. Although many states require you to have specific protection plans, Texas only requires you to have liability coverage which does not fully protect you or others in the case of an accident. Having such things as Uninsured Motorist Coverage/Underinsured Coverage (UIM), or Personal Injury Protection (PIP) can give you the extra confidence you need to comfortably sit behind the wheel.
The Insurance Research Council estimates that one in every seven drivers in the U.S. is uninsured. Many states are required to include these other protection plans in conjunction with their automobile insurance, however not all states do this including our own Texas. Therefore these programs have gone largely unnoticed by the majority of Texas drivers in which case they only learn about them after it's too late. Although it would be nice to not have to worry about these kinds of things, the sad truth is that there are many people out there driving without coverage, and it falls on you the driver to ensure that you have done what you can in order to be protected and worry-free.
Full Coverage?
Full coverage is one that may be familiar to most of you, in fact, many of you may already have full coverage insurance and are under the impression that it is all you need. This coverage provides a number of coverages that protect you, specifically liability, comprehensive, and collision coverages. However, it doesn't offer all the protection necessary to handle certain circumstances and can be misleading. Here are a few things not protected by full coverage:
medical payments
emergency road service
rental car coverage
gap coverage
Take a look at these other options that can be purchased and see for yourself why it is crucial and beneficial to buy them.
Uninsured/Under-insured Motorist Coverage
All too often after the case of an accident, damages and other expenses may add up to more than either party would initially expect; resulting in significant costs that aren't covered by traditional liability / full coverage insurance policies. There are two types of uninsured motorist insurance:
Uninsured Motorist Bodily Injury (UMBI)

Pays for covered medical expenses, lost wages, and other damages experienced by you or your passengers in a covered accident

Uninsured Motorist Property Damage (UMPD)

Pays for covered damage to the car and other property
This type of insurance will take care of you in the case that the other driver is unlicensed and uninsured. It may also protect you if you aren't in your car. For example, if you are in an accident and are not in your own personal vehicle. If you're walking across the street or riding your bike the bodily injury portion may help with your expenses. That goes for unusual situations too. For instance, a hit and run or a stolen vehicle. Let us say that somebody steals someone else's car and hits yours in the process. Nationwide states the company that covers the stolen vehicle won't compensate you because the said vehicle was taken without consent. These situations are covered by the above-mentioned protection plans allowing the driver to be prepared for the worse.
Personal Injury Protection (PIP)
PIP is similar to that of the UMPD & UMBI, however, encompasses a broader spectrum of financial liability. It covers expenses not covered by your health insurance. That includes income continuation, loss of services, funeral expenses, and even child care expenses. Some people prefer not to get these insurance additives because it may increase the price of their insurance. On the good side, PIP is considered a no-fault kind of insurance. This means that it is against the law for an insurance company to raise your rates for using it. This is often overlooked and therefore not usually considered.
Even though many people prefer to save their money and make do with the minimum requirements, this isn't sufficient. Having them added to your car insurance will help you prepare for the unpredictable. Doing so also allows drivers to ensure they're prepared for the worse, regardless of who's at fault for a car accident. Saving money may sound practical now, but in the long run, your safety is what matters most.
About Herrman and Herrman:
At Herrman and Herrman, we care about the community and its safety. While having car insurance is important the bare minimum is not enough. When purchasing car insurance, make sure you are fully protected by following the guidelines above and stay safe! And always remember to contact the lawyers at Herrman and Herrman, P.L.L.C., if you or someone you know has been injured due to vehicle negligence, or call us at 361-882-4357 for your free consultation today.