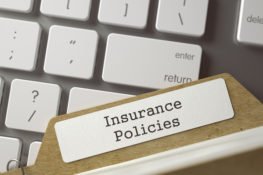 Many times we have clients that are seriously injured because of someone else's negligence. Unfortunately, the insurance coverage/ or policy for the at-fault person is not enough to compensate for the injuries.  Clients will ask where else they may recover damages and if it is possible to sue the other driver.
It is important to understand why there may only be a $30,000 insurance policy in place to compensate an injured party.  Texas law determines the minimum amount of vehicle liability coverage.  Texas Transportation Code Section 601.072 provides that:
[T]he minimum amounts of motor vehicle liability insurance coverage required to establish financial responsibility under this chapter are:
(1)  $30,000 for bodily injury to or death of one person in one accident;
(2)  $60,000 for bodily injury to or death of two or more persons in one accident, subject to the amount provided by Subdivision (1) for bodily injury to or death of one of the persons; and
(3)  $25,000 for damage to or destruction of property of others in one accident.
This means that no matter how great your injuries are, the at-fault driver may only have $30,000 of coverage to protect you.  To recover that money the insurance company is going to make you sign a release.  That means if you take the insurance money you may be giving up your right to sue.
So, is it ever a good option to not take the insurance money and sue the driver?  That depends.
Texas is considered a "debtor-friendly" state.  That is, Texas law protects most of its residents' assets from creditors.
Most importantly Texas homesteads are exempt from creditors.  In addition to homestead, Texas law protects most personal property.  For instance, the following property is safe from creditors: home furnishings, including family heirlooms; farming or ranching vehicles and implements; tools, equipment, books, and apparatus, including boats and motor vehicles used in a trade or profession; certain amount of jewelry; two firearms; two horses, mules, or donkeys and a saddle, blanket, and bridle for each; 12 head of cattle; 60 head of other types of livestock; and 120 fowl; household pets; and much more.
If the responsible party has assets in excess of the exempt property it may be worthwhile to sue.