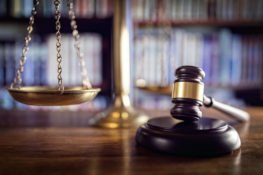 A Philadelphia jury recently rendered a verdict that drug manufacturer Johnson & Johnson pay $2.5 million in damages for failing to provide adequate warning of the possible side effects and risks of its drug Risperdal.
The young man at the center of the case reportedly developed size 46 DD breasts during his teenage years, after being prescribed Risperdal at the age of eight to help with irritability issues related to his autism. The doctor who prescribed the drug and the young man's parents claim they were unaware of the fact that studies conducted by the makers of Risperdal showed use of the drug could lead to gynecomastia (swelling of the breast tissue in boys and men, due to a hormone imbalance).
The jury concluded it was a clear case of the company's failure to warn about a potentially dangerous or defective drug.
This is the first Risperdal-related gynecomastia case tried before a jury, according to Philly.com. Johnson & Johnson in 2013 paid $2.2 billion to settle federal and state criminal and civil charges related to its illegal marketing of the drug
This recent loss for Johnson & Johnson and its Risperdal manufacturer (Janssen) is significant because it potentially paves the way for other gynecomastia victims to seek damages for injuries caused by the company's failure to warn of potential side effects. The Wall Street Journal states more than 1,200 Risperdal-related lawsuits have been filed against J & J in various courts throughout Philadelphia, California, Missouri, and other locations.
The Relationship Between Risperdal and Gynecomastia
Gynecomastia is an abnormal development or enlargement in the tissue of a man's breasts. In many instances, the condition is caused by a hormonal imbalance. Many claims have been made over the years about Risperdal causing gynecomastia. Until the recent verdict, many of these claims have settled out of court.
The Food and Drug Administration originally approved Risperdal as an anti-psychotic drug to treat schizophrenic adults. In 2006, the FDA approved Risperdal for the treatment of irritability associated with autistic disorders in children between the ages of 5 and 16.
In fact, Risperdal was touted as the first drug to receive FDA approval for the treatment of certain autism-related behavioral disorders in children. Common side effects were listed as drowsiness, constipation, fatigue and weight gain. The FDA approval did not the risk of developing gynecomastia.
A former FDA commissioner and the doctor who treated the 20-year-old autism patient both testified on his behalf, stating they were not made aware of the increased risk. Had they been properly informed of that the drug could cause a patient to develop gynecomastia, this situation and many others like it could have been avoided.
Drug Manufacturers are Responsible for Disclosing Potential Risks
Although product liability laws make pharmaceutical manufacturers responsible for warning consumers of any potential dangers and risks of drugs they manufacture, Johnson & Johnson allegedly plans to appeal the jury's decision, as it believes its label provides adequate warning of the increased gynecomastia risk. Only time will tell how the remaining gynecomastia-related Risperdal cases will be resolved.
Sources: