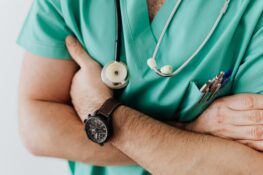 When we see our trusted primary care doctors or seek healthcare in other ways, like heading to urgent care or a hospital, we expect to trust the institution providing us care. Unfortunately, healthcare fraud is more common than anyone would like, and the people who fall victim to healthcare insurance fraud, like the elderly, are often more at-risk than others. For this reason, it is important to learn as much as possible about healthcare fraud and know how to identify the signs of this fraud.
Why Does Healthcare Fraud Occur?
Even though healthcare and health insurance are industries that should be trustworthy, fraud can occur. Often, healthcare fraud occurs because these industries are trying to extract money from the government through deception. Typically, healthcare fraud is based around false claims steeped in medical jargon to help organizations slide through the system and receive funding despite not being eligible for that funding.
What are the Common Signs of Healthcare Fraud?
Fraud in healthcare is very dangerous and high stakes, as peoples' health depends on healthcare. Here are some of the most common signs of healthcare fraud, so you know what to look out for:
Prescribing unnecessary tests or medications for a patient
Double billing a patient
Billing for services that you know we're not provided at your appointment
Misusing government funding
Falsifying medical credentials
Providing defective products
Altering medical forms
Overbilling a patient
What Should I Do if I Suspect I've Been the Victim of Healthcare Fraud?
If you suspect that you or someone close to you has been a victim of healthcare fraud, do not wait until it is too late. What starts as healthcare fraud may evolve into more serious medical malpractice that can seriously harm a patient both physically and financially. Contact an experienced attorney in your area for a consultation, as you may have a legal case.
Contact Herrman & Herrman P.L.L.C. at 361.882.4357
Our firm is equipped with over 100 years of combined experience handling personal injury cases across Texas. Our outstanding record of favorable settlements and verdicts includes over 20,000 successfully resolved cases. Once we take on a case, we are relentless, and you can rely on us to pursue full compensation for you.
You can trust our attorneys to be compassionate and professional.
We will fight hard to obtain a fair settlement for you.
Our firm represents the injured and families who have lost a loved one due to others' negligent acts.
We serve as counsel in a range of injury cases – including car, truck, motorcycle, bicycle, pedestrian accidents, premises liability cases, product liability cases, and medical malpractice claims.
We have the ability to dispatch the Herrman & Herrman Accident Investigative Team to the crash scene to start an investigation and preserve critical evidence.