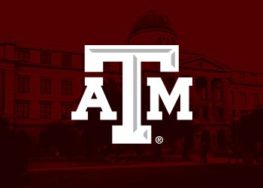 Texas A&M University has some big news for McAllen
Texas A&M University has announced formal approval of the initial degree programs to be offered through its Higher Education Center at McAllen. Working with the region's industry leaders, K-12 education and the institution's own legacy of academic strengths, seven distinct degree programs will be available to students in McAllen when the fall 2018 semester begins in late August.
The announcement comes after two years of the rigorous Texas Higher Education Coordinating Board approval processes required for the formation of a Higher Education Center, an extension of existing degree offerings, and negotiations with other regional higher education institutions.
The degree programs approved for delivery include the Bachelor of Science in Biomedical Sciences, Bachelor of Science in Food Systems Industry Management, Bachelor of Science in Interdisciplinary Engineering (began fall 2017), and Bachelor of Science in Multidisciplinary Engineering Technology.
These complement three existing degree offerings: the Bachelor of Science in Public Health, Bachelor of Science in Nursing and Master of Public Health, currently offered at a Texas A&M educational site on South McColl Road in McAllen.
The school is now accepting applications for students looking to enter as Freshman in 2018.
Students interested in these degree programs at the Texas A&M University Higher Education Center at McAllen should review criteria and deadlines at http://admissions.tamu.edu/HECM.
This is a great opportunity for the residents or McAllen. Easy access to education will add to the quality of life of McAllen residents. This new school will attract and new business and opportunities for the area.
"This is an exciting next step in Texas A&M University's 140-year commitment to meeting the needs of Texas, our nation and the world," said Texas A&M University President Michael K. Young. "These approvals clear the way for Texas A&M to complement existing higher education in the region, with qualified graduates who embody the famous Aggie spirit."
https://today.tamu.edu/2018/02/19/degree-offerings-for-texas-am-university-higher-education-center-at-mcallen-formally-approved/