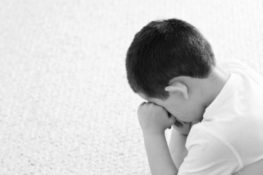 Parents in Texas who leave their children in daycare should be able to trust that the daycare will protect their children from being harmed by accident or by intentional abuse while away from them. Daycare workers have a legal obligation to ensure the well-being of children under their care and supervision. Unfortunately, this is not always the case.
The Children's Advocacy Centers of Texas says 185 children are abused every day in Texas and that in a single year more than 65,000 cases of child abuse were confirmed in Texas.
In most cases, the perpetrator of child abuse or neglect is a parent, another relative or the romantic partner of a parent.
By law, anyone in Texas who suspects that a child is being abused or neglected has a legal obligation to report it to authorities.
What Constitutes Child Abuse?
Texas Family Code Chapter 261 lists 18 actions or failures to act that meet the definition of neglect or abuse of a child. They include:
Inflicting or failing to reasonably prevent others from inflicting mental or emotional injury impairing a child's growth, development, or psychological functioning;
Physical injury resulting in substantial harm, or which is at variance with explanation given;
Sexual abuse, exploitation
Use of controlled substance resulting in mental or physical harm to a child
The Texas Department of Family and Protective Services (DFPS) has an abuse hotline that is available 24 hours a day, 7 days a week at 1-800-252-5400. Online reports may take up to 24 hours to process, require specific information and cannot be made anonymously, DFPS says.
If you suspect a child is in imminent danger of injury, you should contact a local law enforcement agency by calling 911.
Five Warning Signs of Possible Day Care Abuse
The What to Expect blog, which has grown out of the popular pregnancy and child-rearing guidebooks, says some indicators that a child is being mistreated at daycare include:
Repeated physical injuries, particularly more serious injuries, and burns. If you have an active toddler, you can expect some bumps or bruises on the head, shins, or knees, but there's a reason to be suspicious if they occur frequently. Injuries to the back, chest, face or arms are also a reason for heightened concern.
Behavioral changes, like becoming withdrawn or more aggressive, or regressing, such as wetting the bed, or sucking their thumb.
Withdrawing from people or from one gender specifically, or from people with specific traits, or refusing to interact with other children.
Changes in eating or sleep patterns.
Exhibiting knowledge of sexual behavior.
If you think your child, or any child, may have been abused while in daycare, you should contact the DFPS hotline and report your suspicions. Anyone who reports child abuse or neglect in good faith is immune from civil or criminal liability.
Contact a Corpus Christi Daycare Abuse Attorney
You should also contact a personal injury attorney at Herrman & Herrman. Focusing attention on a problem daycare can prevent other children from being harmed.
If your child has been injured to the point that they have needed medical care, you may be able to recoup this money through a legal claim against the daycare center. You may also be able to recover compensation for your child's and/or your emotional distress and other pain and suffering.
Contact Herrman & Herrman for assistance after any personal injury that has unjustly befallen you or a loved one. We will provide a free legal consultation to review your injuries and their circumstances, and advise you of your options for seeking justice.