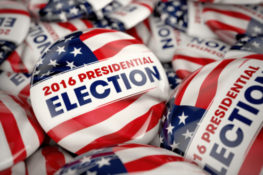 The race for the White House is in its final hours. In the last full day of the 2016 campaign, Democratic candidate Hillary Clinton is scheduled to be in Pittsburgh along with President Obama where Bruce Springsteen, Jon Bon Jovi, and Michelle Obama will appear. Republican candidate Donald Trump will visit four states in his final hours of the campaign: Florida, North Carolina, Pennsylvania, and New Hampshire. As shifting polls come in showing a very tight race, it is unclear who will be the given the awesome duty of governing the country.
Road to 270… or 26
If there is anything that this election has shown us it is that anything is possible. It takes 270 electoral votes for a candidate to win, but neither could win if there are close margins in one or two states or if a third party candidate is able to gain enough electoral votes. Although this may seem like a long shot for some, there is a possibility that we could have a similar circumstance to that of Florida in 2000 during the Bush v. Gore election.
As if we didn't have enough debacles surrounding this election, there are only eight justices serving on the Supreme Court, which means that a tie could end with even more complications. This is, of course, if a candidate decides to sue or demand a recount. If neither candidate seeks to do so, then the electoral tie would pass the decision down to the House of Representatives where each state would get one vote. Even then, a candidate could still not receive the required 26 votes needed to win, in which case it heads to the Senate where it's anyone's guess.
Here is a prediction of the electoral map, according to NBC, with many states leaning and a number of them as toss-ups. Click on the map below to interact and create your own 2016 forecast.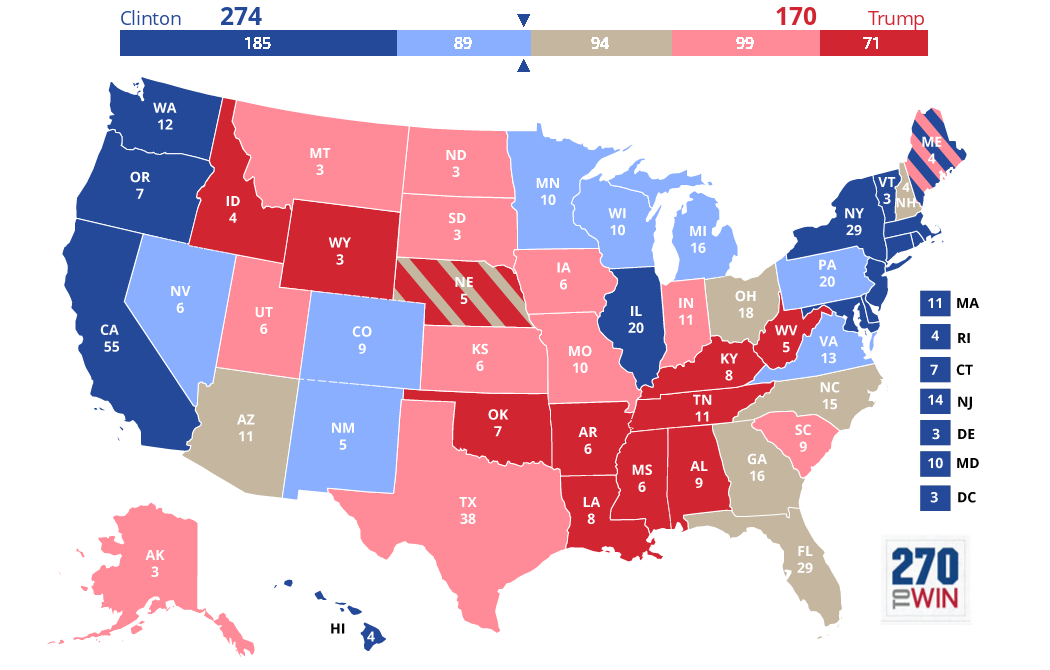 Click the map to create your own at 270toWin.com
Aftermath
Whoever is selected to become our next Commander in Chief will have more than immigration and foreign policy to address upon entering the Oval Office. As one of the nastiest and perhaps most toxic presidential elections to occur in the United States, this election has succeeded in one thing: leaving the country more divided than any election has before. According to an NBC News/Wall Street Journal Poll, sixty-four percent of Americans say the campaign has left the nation more divided.
In another article published by U.S. News, after January 20, 2017, the fact remains that one of the candidates will assume the presidency. The nation will either have a divided government led by a Democrat in the White House, or a one-party rule by a Republican Party under the leadership of a very nominal Republican.
What will the future hold for the United States? Will we see our first female president, or will we see our first political outsider as president? Not until tomorrow night will the nation and the world know what the future has in store. Remember that if your chosen candidate doesn't win, at least you have 2020 to look forward to.