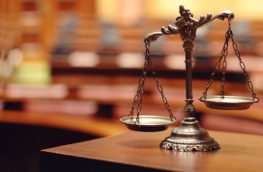 So you recently spoke to your personal injury attorney, and he or she advised you that the next step for your matter will be going to trial. What kind of cases end up going to trial? What is a trial date? How long does the whole process take?
Question: Is my personal injury case one that might go to trial?
While there is no accurate percentage that can be given, most personal injury cases are able to be settled before trial. Only a small number of personal injury cases make it to the jury. With that said, is it is important to hire a competent trial attorney who can make sure that if your claim is challenged to the point that it ends up at trial, you are confident in your attorney's abilities. Hiring a reputable law firm that is well known and has lawyers that are able to fulfill these needs is an important choice for any injured party.
Question: When does a case end up going to trial?
It depends. Normally, an attorney will do his or her best to settle your claim before trial. This goal is achieved by negotiating before the trial date, either with the insurance company, the defendant's attorney or the defendant themselves if they are not represented. Before the statute of limitations tolls, your attorney will file a lawsuit to maintain your claim and will continue to negotiate and litigate, until the trial date arrives.
Question: When is the trial date? How do I get one?
A trial date is set by the court in the county or district where your lawsuit was filed. The court coordinator is usually responsible for getting the date for you, once it is requested by your attorney. There may also be other dates that the court sets, such as a date to schedule a mediation or discovery deadlines.
Question: Should I dress up for trial?
Yes! You should always make sure to look your best when attending a trial, or any other legal proceeding including depositions or other pre-trial hearings. For men, collars, suits, and ties are always appropriate. For women, anything considered business attire would be appropriate. Looking inappropriate at trial, or not wearing the proper attire will make you stand out, and may influence the way the jury looks at you and your case. So remember, always strive to look your best!
Question: How long does a trial take?
It depends. Some are set as one-day trials, while the typical length is between three and five days for a jury trial. Sometimes, a trial can go on for many months. It all depends on the number of witnesses, and the extent and complexity of the evidence to be presented.
This blog is for informational purposes only and should not be construed as legal advice.  It is important to speak to an attorney about your legal rights if you are ever injured due to another person's negligence. Contact Herrman & Herrman PLLC, located at 1201 Third St., Corpus Christi, Texas 78404 if you have any questions about a potential claim or would like to sit down for a consultation and discuss your issue.