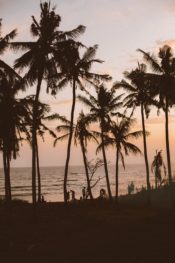 The 100 days between Memorial Day and Labor Day have been called the "100 Deadliest Days for Teen Drivers" by researchers. This infamous nickname is because, during these 100 days, car accidents and fatal car accidents are at an all-time high for the year.
These 100 days being so deadly result from more people, specifically teen drivers on break from school, out on the road. The increased traffic means the number of distracted drivers also increases, which is one of the leading causes of fatal car crashes. 
WHAT CAN WE DO? 
Parents should have a serious conversation with their teenage drivers about the danger of distracted driving and the importance of safe driving. We also have some tips and guidelines for anyone wanting to drive safely during such a dangerous time. 
Confirm your vehicle or child's vehicle has a high safety rating and is safe to drive. 

Require your child and any passengers they have to wear a seatbelt at all times. 

Ensure your child will not use their cellphone while driving. 

Make sure your child is familiar with every aspect of the vehicle your child will be driving. 

Set a curfew for your child so they are not on the road during the most dangerous time, midnight to 5 a.m.

Enroll your teenager in an interactive teen driver safety program so that they become a safe, confident, and responsible driver. 
What Should I Do if My Teenaged Child or I am Involved?
If you or your teen is involved in an auto accident, whether in this period of time or not, it's important to know what to do. Ensure you get all injuries tended to by a medical professional and comply with first responders and police. Then, record and document all the evidence you can about the crash, including witness accounts and receipts for any payments associated with the crash or injuries. Retain the help of a personal injury or auto accident attorney, if needed, to prove negligence and get the compensation you deserve.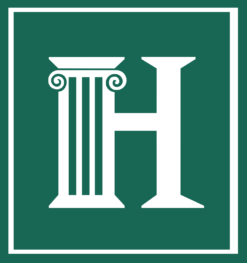 Contact Herrman & Herrman P.L.L.C. at 361.882.4357
Our firm is equipped with over 100 years of combined experience handling personal injury cases across Texas. Our outstanding record of favorable settlements and verdicts includes over 20,000 successfully resolved cases. Once we take on a case, we are relentless, and you can rely on us to pursue full compensation for you.
You can trust our attorneys to be compassionate and professional.
We will fight hard to obtain a fair settlement for you.
Our firm represents the injured and families who have lost a loved one due to others' negligent acts.
We serve as counsel in a range of injury cases – including car, truck, motorcycle, bicycle, pedestrian accidents, premises liability cases, product liability cases, and medical malpractice claims.
We have the ability to dispatch the Herrman & Herrman Accident Investigative Team to the crash scene to start an investigation and preserve critical evidence.
While you are here, please read some of our blogs and follow us on social media!
How to take pictures after a car accident
Injured and unsure if you have a claim?
What to do if a drunk driver hits you
How to deal with drunk drivers
Medical bills and lost wages in the state of Texas
Our law firm has locations across Texas! Connect with any of our law firms here.
Corpus Christi Office location
Corpus Christi Southside Office location
To stay updated on the latest events across Texas, follow us on social media!
Facebook: https://www.facebook.com/Herrmanandherrmanpllc
TikTok: https://www.tiktok.com/@herrmanlawfirm
Instagram: https://www.instagram.com/herrmanlawfirm/
Twitter: https://twitter.com/herrmanlawfirm