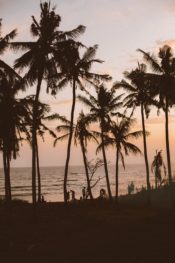 As we look forward to summer, with its school and work vacations and warmer temperatures, we must also remember that summer brings with it a concept that auto accident  and traffic researchers have called the "100 Deadliest Days of Summer." That means that for 100 days, between Memorial Day and Labor Day, car accidents, especially fatal car accidents, are at an all-time high for the year. AAA reports that of the crashes in this period in the last five years were a high number of teenaged drivers ages 16-19. They increased by 16% each day during this period. Here's what you need to know about these 100 Deadliest Days of Summer.
Why Are They So Deadly?
The answer to why these 100 days are so deadly is simple: with summer comes more people on the road, specifically more teen drivers who are out of school or home from their first year at college. This can increase traffic on the roads and can increase the number of drivers that are distracted. Distracted driving is one of the leading causes of fatal car crashes. 
What Can We Do?
To combat this harrowing trend of 100 days during the summer being so deadly for car accidents, make sure you have a conversation with your teenager about the importance of safe, non-distracted driving. You may also want to enforce some rules with your child, like how many friends they may have in the car and whether they can drive at certain hours or certain distances.
What Should I Do if My Teenaged Child or I am Involved?
If you or your teen is involved in an auto accident, whether in this period of time or not, it's important to know what to do. Ensure you get all injuries tended to by a medical professional and comply with first responders and police. Then, record and document all the evidence you can about the crash, including witness accounts and receipts for any payments associated with the crash or injuries. Retain the help of a personal injury or auto accident attorney, if needed, to prove negligence and get the compensation you deserve.
Contact Herrman & Herrman P.L.L.C. at 361.882.4357
Our firm is equipped with over 100 years of combined experience handling personal injury cases across Texas. Our outstanding record of favorable settlements and verdicts includes over 20,000 successfully resolved cases. Once we take on a case, we are relentless, and you can rely on us to pursue full compensation for you.
You can trust our attorneys to be compassionate and professional.
We will fight hard to obtain a fair settlement for you.
Our firm represents the injured and families who have lost a loved one due to others' negligent acts.
We serve as counsel in a range of injury cases – including car, truck, motorcycle, bicycle, pedestrian accidents, premises liability cases, product liability cases, and medical malpractice claims.
We have the ability to dispatch the Herrman & Herrman Accident Investigative Team to the crash scene to start an investigation and preserve critical evidence.