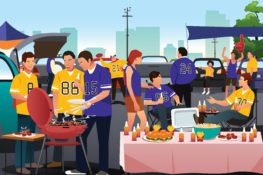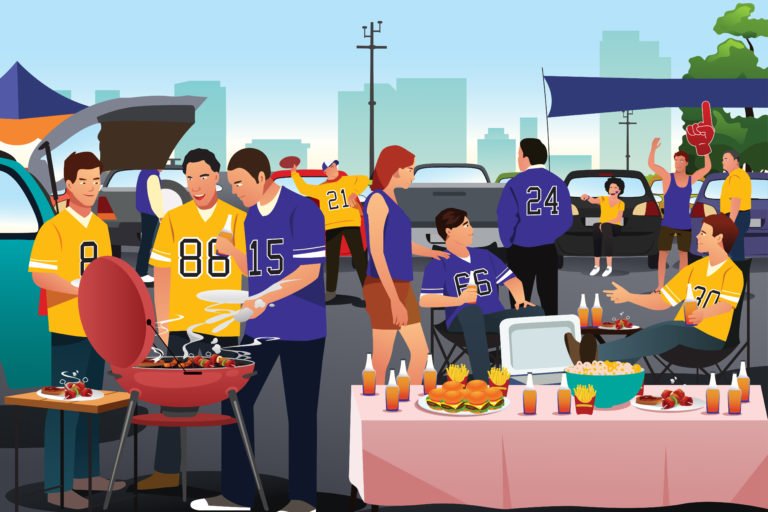 I am grateful to be a part of such an important profession; one where I am called to help people in a time of need. Working in civil litigation, and more specifically personal injury law, I have the opportunity to meet and help countless potential new clients on a daily basis. I love working for Herrman and Herrman because we share a common interest: the client. It is my goal to help every new person I meet. As a personal injury lawyer, I have a docket of roughly 115 active clients, and throughout my career as an attorney, I have helped over 1,000 clients.
One of my favorite times of the year has come: Football season. When I was in college some time ago, my friends and I would love it when football season finally made its way back to our lives. The air always seems crisp and cool, and a buzz around the top teams is making noise on the internet. I went to school in an area of Fort Worth, Texas. There was a stadium on campus, and the games were always a thrill to attend. The stadium fit roughly 60,000 screaming fans. There are some college stadiums that hold a ton more people. The stadium that can hold the most fans in college football in America is the Michigan Wolverines home stadium. The home field for the Wolverines can house 107,601 fans. Second on the list is the home field for the Penn State Nittany Lions. My grandfather's alma mater, "Beaver Stadium" can house an astounding 106,572 fans! When there are that many seats in the stands, there are a lot of cars on the road near the games. The combination of a ton of cars on the road coupled with a lot of pedestrians heading into the game leads to a toxic potential for danger and injury. Also, there tends to be some drinking of alcoholic beverages during the tailgate of a game and during the actual game itself. Here are some easy-to-follow tips to avoid disaster on game day.
Always walk on the sidewalks! If there is a sidewalk to walk on, it is very important to use that area for the intended purpose. If there is NOT a sidewalk for walking, be sure to walk towards traffic;
Do NOT rely solely on pedestrian walking signals! Be sure to always look left, right, and left again when crossing a street, even if you have a walking-safe symbol;
Try and stay sober. Being inebriated increases your chances of being injured while walking to the game. I understand that we all like to have fun, but you need to stay sober enough to be able to walk safely to and from the game;
Watch for TURNING vehicles at an intersection. For some reason, the cars turning at an intersection never seem to be able to see the pedestrians in the crosswalk. To avoid a trip to the emergency room, always look for turning cars;
Do not wear headphones while walking near cars. The inability to hear your surroundings can prove to be detrimental.
If you can follow these easy tips, you will reduce your risk of being hurt on game day. If you find yourself injured at a sporting event, call Herrman and Herrman, PLLC to know all your rights.